About Paladin Sales Group
Richard Paladino, President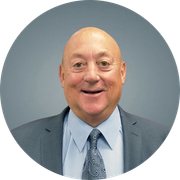 Richard has over 20 years of experience in the Security Industry. He is the former Senior VP of Napco Security Systems. In 1998 he founded Paladin Sales Group. He has been a major influence on the growth of today's most popular CCTV Manufacturers including Samsung and Digital Watchdog.
Scott Cappelletti, Northeast Regional Sales Manager
Scott Cappelletti has over 20 years of experience in the Security Industry. He has rounded out his career by working in all the areas of The Security Industry. Scott has worked as a dealer, distributor, factory direct sales and as a manufacturer representative. He is an energetic, enthusiastic sales person who often goes above and beyond to ensure the close of the sale. Scott sees himself as an "ambassador of technology".
Douglas Cole, Regional Sales Manager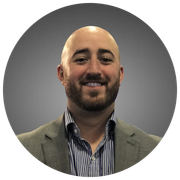 Douglas brings with him 9 years of experience in the CCTV/Security Industry. Douglas formally worked for ADI Distribution and most recently Security Solutions, Inc. providing project design and knowledge for CCTV, access control and networking.
Brian Lynn, Regional Sales
Brian Lynn has 5 years of experience as the first point of contact for clients who need information on new products or require further guidance on their current products. Brian has a great understanding of how to build new customer relationships and maintain current ones. Customer service is his top priority.
Michael Malone, Regional Sales Manager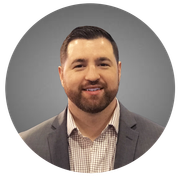 Mike has been in sales for over 10 years and started as a manager with Bestbuy where he was directly in charge of sales and customer satisfaction. Mike has been working for ADI the past 3 years and has extensive experience in CCTV, IP, AV technologies, Security, Fire, as well as project sales.
Debbie Cole, Director of Operations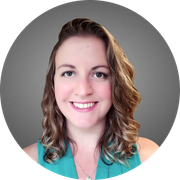 Debbie brings with her over 10 years of customer service experience. She has 4 years of experience in the CCTV/Security industry. She brings with her quality customer service and inside sales knowledge.
Paladin Sales Group is a manufacturer's representative providing Innovative Security Solutions. Our Corporate Office/Training Facility is located in Holbrook, New York. We represent leading security manufacturers who have the right solution for your business. We can provide solutions for retailers, educational institutions, healthcare, sporting arenas, banking, gaming, private homes and homeland security applications. Our extensive territory includes all of New England, NY, NJ and Mid-Atlantic States.

Focusing on Distributors, Integrators and A & E's, we provide assistance in designing and specifying security systems. We work closely with architects and consultants visiting potential installations, assisting them in the designing of security systems, writing of specifications for the bid process.

Our team of highly qualified representatives provides hands on technical/installation training in both analog and IT solutions. Our extensive knowledge has solidified relationships with major Port Authorities, Retailers, Fortune 1000 Companies, Government Sector – Local, State and Federal, and in the highly competitive Banking community.

Paladin Sales Group has a strong relationship with both national and regional distributors including ADI, Tri-Ed, Anixter, CSC and Others. We work closely with distribution by conducting sales and technical seminars, and counter days.

Our many years of experience specializing in the marketing of CCTV cameras, access control, networking applications and related products for security and communications have provided us with a solid background. Our team provides system design services to integrators and consultants. We are available to do product demos. Our technical knowledge and expertise saves valuable time in providing the right solution for unique applications.